Top 10 Bike Shops In London
Posted at 5:00 pm - 28th May - Alexandra Mitchel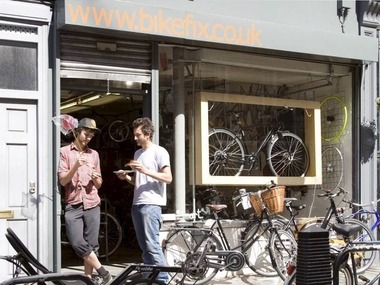 Lamb's Conduit Street, London, WC1N 3LJ
If you're looking for a machine that'll make fellow cyclists stop and stare, or need a three-wheeler to take your ice-cream business into the parks, head for Bikefix. The fantastically quirky and original selection of bikes includes utility models, recumbents and folding bikes – the recumbent style is significantly more aerodynamic as well as eye catching.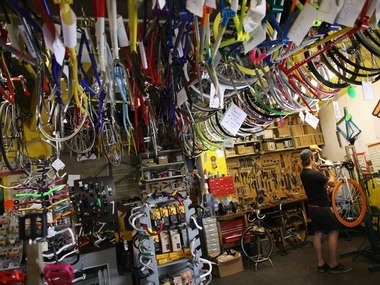 Bethnal Green Road, London, E2 6DG
Fixed-wheel and single-speed bikes have become essential urban-hipster accessories in recent years, and you'll find a wide selection at Brick Lane Bikes. The stock includes their own BLB range of pre-built ready-to-go setups, but the kit that gets die-hards drooling will be hanging above your head: new frames from esteemed Leeds firm Bob Jackson, plus a variety of vintage track and road frames (Cinelli, Leader) in most shapes and sizes, all of which can be built to order.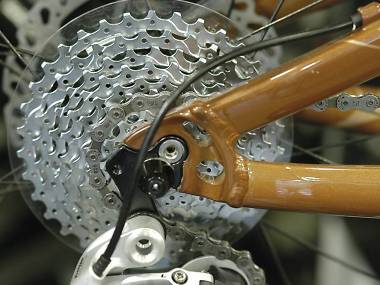 Stockwell Road, London, SW9 9TN
A Brixton fixture since the 1980s, this co-operative offers a fine range of bicycles and a well-regarded workshop. Bikes from Trek and Specialized keep commuters happy, as do the Bromptons. The workshop can also undertake custom-builds, including fixed-wheel and single-speed machines. It provides a daily on-the-spot repair service in the first hour of opening, otherwise you'll need to book, up to a month in advance.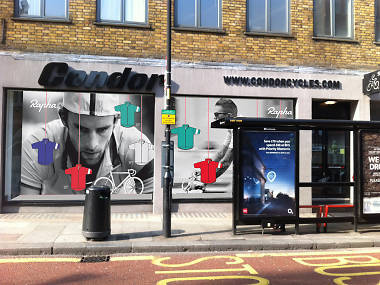 49-53 Gray's Inn Road, London, WC1X 8PP
The USP of this family-run London legend, in business since 1948 and still in excellent health, is its own range of road bikes, built to order on a bespoke basis. Having chosen a model, prospective purchasers are propped on a fitting jig and measured for the correct frame and components, with clued-up staff adding appropriate parts according to the buyer's budget.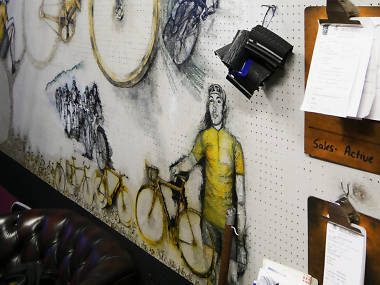 54 Earl's Court Road, W8 6EJ
This tiny, no-frills shop off High Street Kensington is a reliable go-to for Westside riders. Cyclecare Kensington sells custom builds, Bromptons and Dawes bikes, but they also offer services and repairs at costs that are surprisingly reasonable, given the area. There's a basic range of accessories for sale including lights, pannier frames and helmets and if you're ever in a jam, ask for Simon – he's one of the lovely mechanics who can deal with drop-ins (although they do appreciate a bit of notice).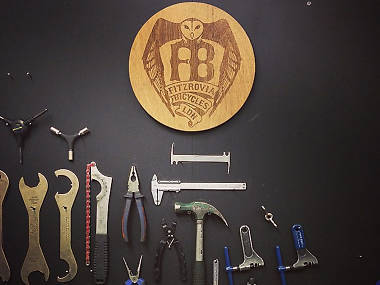 136-138 New Cavendish Street, W1W 6YD
Conveniently based in Central London, Fitzrovia Bicycles is an independent shop where you can find down-to-earth mechanics that really know their stuff. Services, repairs and custom builds are available at reasonable prices, and they also sell a good selection of frames and products to make sure your wheels are road ready.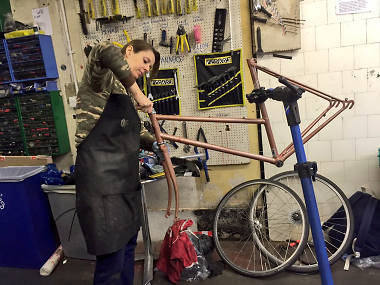 If your bike needs fixing, why not do it yourself? The progressive London Bike Kitchen is a social workshop that offers dab hands space for hire or classes for newbies who need showing the ropes. These include Intro, Intermediate, Wheel Building or BYOB (Build Your Own Bike) – as well as sessions for parents and their kids. They even do WAG (Women and Gender-variant) nights to challenge the perception that building bikes is just for dudes.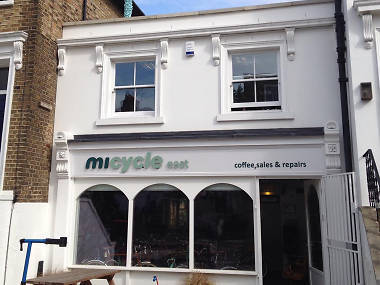 47 Barnsbury Street, N1 1TP
This bike store and workshop caters for the Bobbin type (vintage-loving, slow-rolling) and the Bianchi type (speedy riders), and accordingly stocks just these two brands. Micycle pitches itself as a cycling community, encouraging customers to become members, who get discounted repairs and free access to the downstairs workshop for fixing their own punctures. Other perks include a free service and a free bike wash whenever your ride's looking grubby.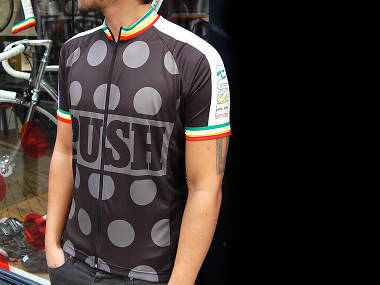 35C Newington Green, London, N16 9PR
Newington Green's Push has delivered a small but nicely chosen range of bikes since 2009 – including London's own Brother Cycles, and models from Italians Bianchi and Cinelli. The accessories stocked are of the quality, niche-brand ilk – saddles by Brooks, skate-style helmets by Bern, bags from UPSO and Carradice, and lights from Blaze and Lezyne. If you need your bike sorted, head to the downstairs workshop where they can service any type of two-wheeler, including Bromptons and Dutch bikes.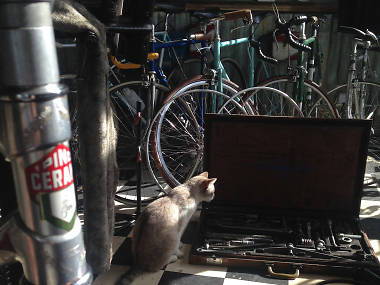 74 Mountgrove Road, London, N5 2LT
Owner Rob Sargent is on a mission to promote, revive and facilitate the pastime of cycling. Services at his lovely Finsbury Park shop include repairing and selling 'rebuilt' and fully warranted vintage bikes and fixing custom builds. You'll need to make an appointment to visit (opening hours are 10am–6pm, Tuesday–Saturday), but you'll get to meet his cat Aalto, while you can eye up the shop's photos and accessories from cycling's glory days.
The 10 Best Fitness Tips of All Time